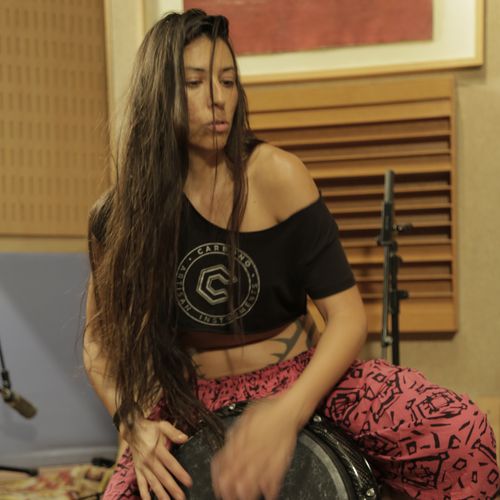 CARMEN ESTEVEZ
Carmen Estévez Calero es percusionista, cantante, productora y músico de estudio de Montijo (Badajoz). 
Artistas copn los que ha trabajado: Nacho Cano, Drummers Colletive, Flamenkina, Savion Glove, Sonia Olla, Jason Lindner, Nakamura Takuya, Hernan Romero, Kestutis Vaiginis
En la actualidad, trabaja como percusionista del musical "Cruz de Navajas" , que se estrenó en Valencia en Febrero de 2020.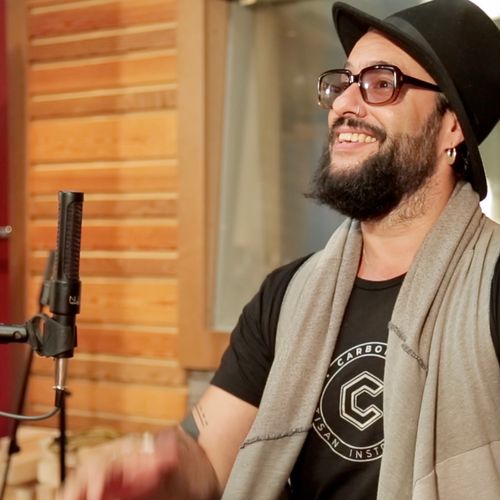 MUNIR HOSSN
Just by listening to Munir Hossn's compositions and arrangements, we can imagine how big his way is by different countries and cultures.
Brazilian, producer, composer and multi-instrumentalist, the mixture of Angolan, Arab, Italian, and indigenous of Brazil make him one of the most original artists.
Munir Hossn collaborated, produced and shared projects with artists as Joe Zawinul Syndicate, Quincy Jones e The Global Gumbo All Stars feat. Alfredo Rodriguez, Concha Buika, Didier Lockwood, Hermeto Pascoal, Roberto Mendes, Paco Sery, Roberto Fonseca, Jorge Pardo, Mayra Andrade, amongst others…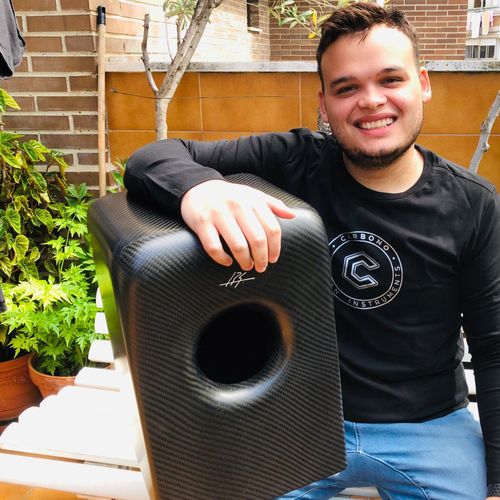 JESÚS MOLINA
Colombian pianist. World class piano celebrity. Berklee College of Music full scholarship recipient. Has worked with Randy Brecker, Mike Stern, Antonio Sanchez among others.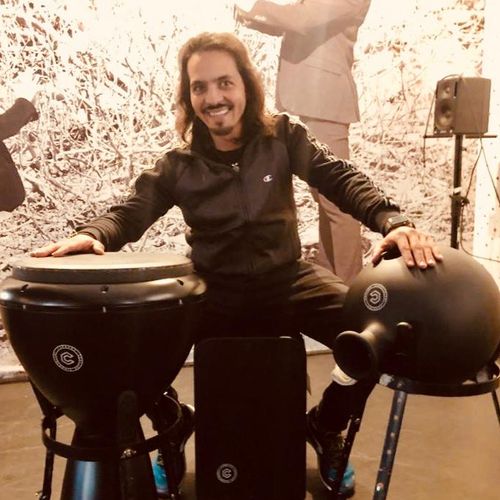 FARRUQUITO
Member of the Farruco dynasty. World class artist. Flamenco international figure.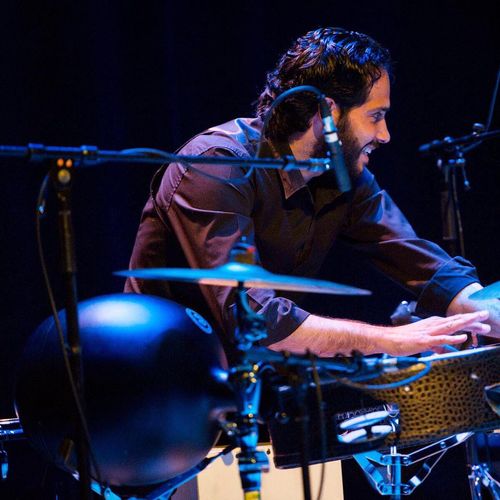 PACO VEGA
Flamenco and world percussion specialists. Born in Seville, he is raised into the deep flamenco tradition. He has worked with Farruquito, Montse Cortés, Jorge Pardo and Richard Bona among others.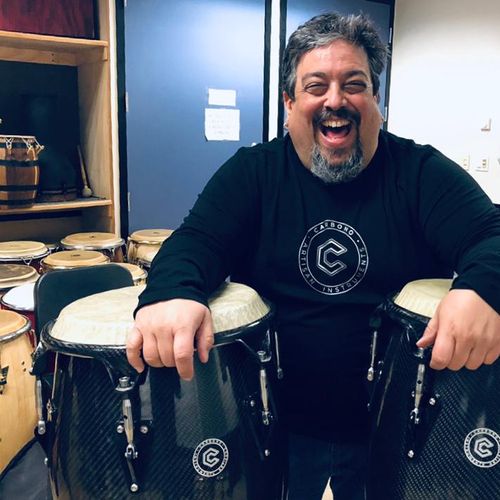 EGUIE CASTRILLO
Berklee College Of Music faculty. Has performed with Tito Puente, Ruben Blades, Steve Winwood, Arturo Sandoval among others.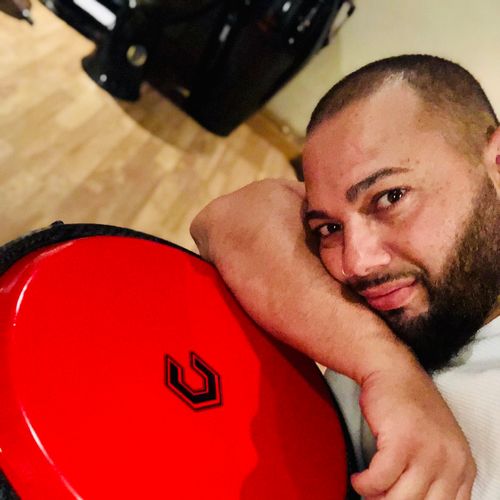 ISIDRO SUAREZ
Músico y percusionista ha trabajado en estudio y directos con artistas como Diego Torres, Antonio Rey, Adriana Varela, Antonio Canales, Barberia del Sur, Duquende, Flamenco hoy de Carlos Saura, Chano Dominguez, Dorantes, José Luis Quintana Changuito, Diego El Cigala, entre otros muchos. Percusión Flamenca, Latina y worldmusic. Endorser de UFIP y SM.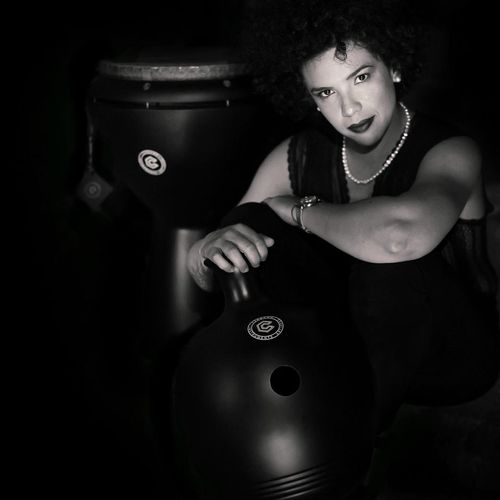 NAILÉ SOSA
Cuban Percussionist, drummer, composer. Graduated at I.S.A. Freelance musician, renowned recording artist and clinician.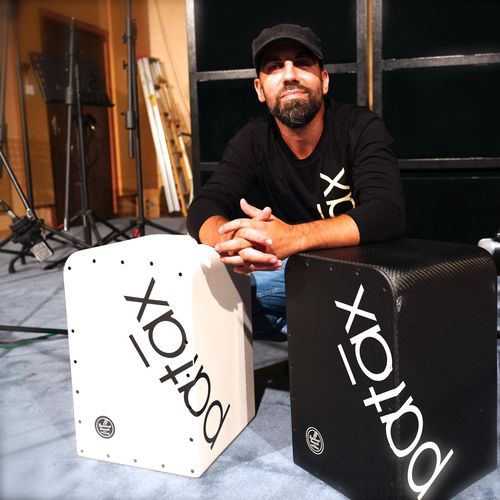 JORGE PÉREZ
Percussionist, drummer, composer, producer and clinician. Director of Patax. Berklee College of Music graduate. Mapex, Meinl, Remo, Hardcase and Wincent endorser.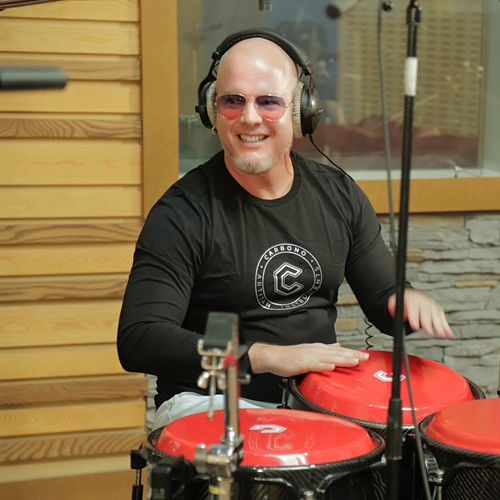 PEDRO PABLO RODRIGUEZ MIRELES
Profesor de percusión y Práctica de conjunto en la Escuela de Arte de La Habana, 
NG La Banda,  Pío Leiva (El Montunero), Eliades Ochoa, Amadito Valdés, Juan Pablo Torres, Guillermo Rubalcaba, Rolo Martínez, Teresa Caturla, Pedrito Calvo, Jaila Momipie, Andy Montañés,
Habana Blues Band, Lucrecia, Ernán López Nussa, José Luis Rodíguez "El Puma", Reynaldo Creagh, Javier Massó (Caramelo), Alain Pérez, Jerry González, Iván "Melón" Lewis, Habana Abierta, Jose Luis Quintana (Changuito), Bebo Valdés, El medico de la salsa, Emilio Aragón, Patáx, Chucho Valdés, Luz Casal,
Fundador del grupo "La Rumba de Pedro Pablo" y ¨Three Cuban Jazz¨ con su disco (SUENA CUBANO).
Fue artista insignia de la prestigiosa marca Latin percusión Lp,Remo,Promark.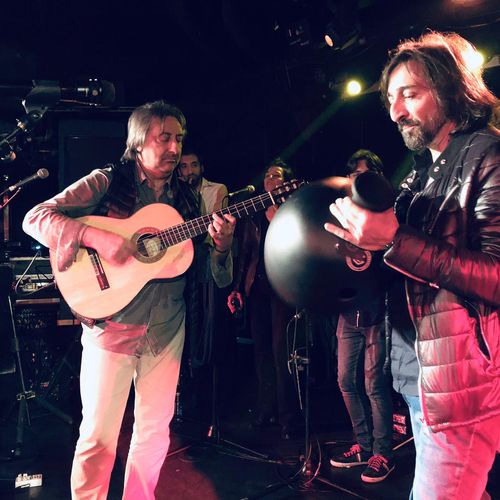 ANTONIO CARMONA
Member of the Carmona dynasty. Flamenco revolutioner. Pop Star. Singer and percussionist. Founding member of world class group Ketama.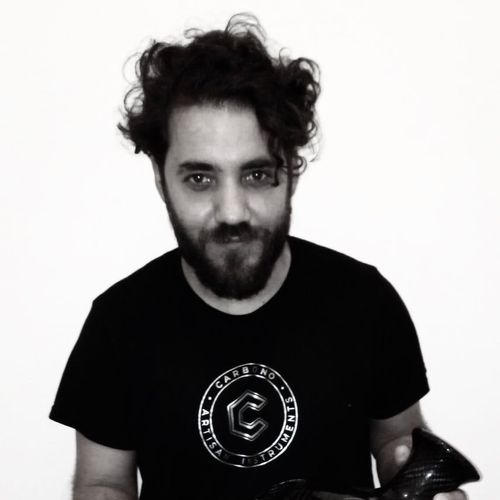 ANE CARRASCO
Carrasco's dinasty member, from Jerez de la Frontera. Flamenco and world Percussionist, has performed with Diego El Cigala, Miguel Poveda, and many others flamenco artists as well as with pop star such as Rosalia.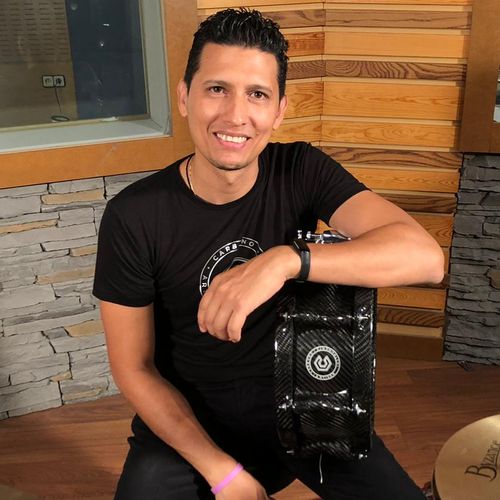 DANI MORALES
Tecaher of Latin drums and percussion at the School of Music Ritmo y Compás, Circulo Creativo, Rhythm on beat, School of Music and Dance of Loeches. Madrid.
Ainhoa Arteta, Patáx, Carlos Rivera, Sole Giménez, Erwin Schort, Tamara, Ojos de Brujo, Diana Navarro, Eva Ruiz, Julio Montalvo & The Jazz Collective, Jose Feliciano, Iván Melon Lewis & The Cuban Swing Express, Alain Pérez, El Medico de la Salsa, Javier Massó "Caramelo", CMQ Big Band, La Charanga Latina.
• Meinl Cymbals - Meinl Percussion - Wincent Drumsticks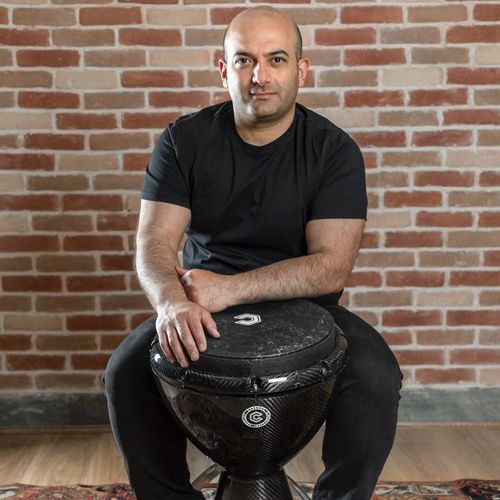 HOMAYOON NASIRI
Iranian Percussionist, since 1997 working in different genres with numerous bands /singers. Master of numerous Iranian ,African, and Latin American percussion instruments. Founder and leader of the band "Daarkoob" same of his collaborations with many Iranian first class singers and International artists.
Founder of "Janan percussion" a percussion center in Iran.
CARBONO'S COMMUNITY
The community of Carbono players keeps growing around the world. We love it when we see percussionists happily playing our instruments in any corner of the globe and we celebrate the footage that we receive from them. If you play Carbono instruments, don't hesitate to send us your videos. And if you are not, you don't know what your are missing. Once you get black, you never go back...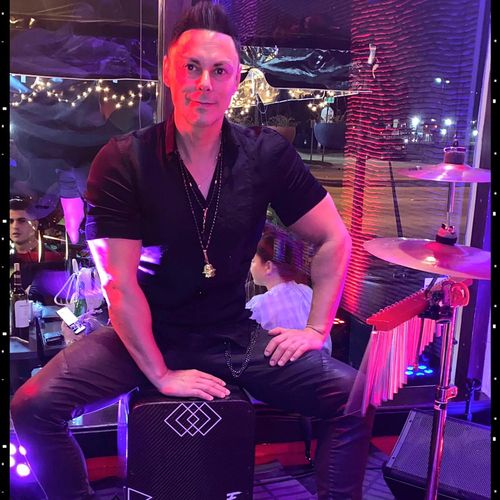 Elich Garcia
Elich Garcia, Gypsy artist From Spain, settle in Miami.
This young performer is an eclectic musician, developer of the World Beat Music style.
Elich Garcia works at the Label PlayGrooveRecordings with
Sebastian Ledher,giving birth to tracks supported by:
Roger Sanchez, Marco Carola, Saaed Younan , Elio Rizo, DjChus, Funkagenda.....
Worldwide clubs have enjoyed his sessions.
He is currently performing in Clubs and Festivals around the world with releases on labels such as:
Younan Music, Stero Push Push Music Productions , K9 Records, Pacha Recordings, Natura Viva, Hotfingers ....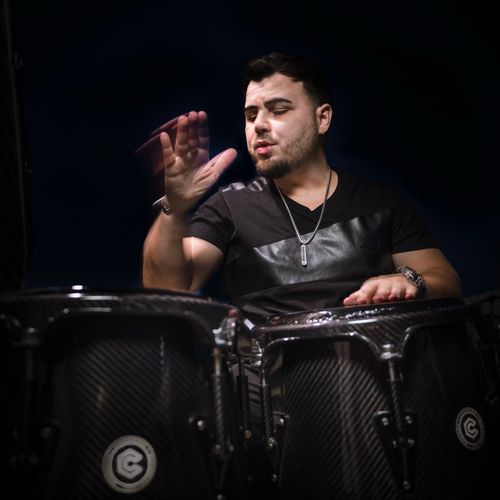 Gerlin "Tito Conga" Caycoya
A Puerto Rican percussionist from "The City of Brotherly Love" - Philadelphia, PA in the U.S. who has worked with legendary salsa artists including Grammy artist Andy Montañez, Michael Stuart, Edgar Joel & Anthony Colon and the late Tito Rojas just to name a few.